The Endive Smoothie
Submitted by
Molly Collins
on Mon, 04/14/2014 - 08:15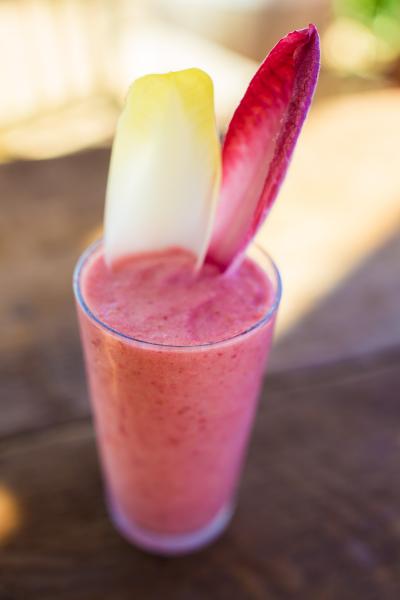 Here in Northern California the summer months bring two things: an abundance of fresh produce and (really) warm temperatures. Luckily for us, the two coincide. The sunny weather prompts us to reach for more seasonal fruits and veggies and has us searching for ways to incorporate them into our diet. Our ideal solution? The endive smoothie. We combined an assortment of fruit (apple, banana, pineapple, berries, peaches) with endive, coconut milk and walnuts and the result was a fresh & flavorful smoothie. It serves as a great mid-day snack or as a light breakfast or lunch. Here's to summer eating!
The Endive Smoothie
Ingredients
½ cup raw walnuts
2 heads California endive
1 apple, cored
1 banana
1 cup pineapple, fresh or frozen
1 cup raspberries, fresh or frozen
1 cup strawberries, fresh or frozen
1 cup sliced peaches, fresh or frozen
1/3 cup coconut milk
3 cups water
Instructions
Combine all ingredients in a blender and blend for approximately 1-2 minutes.
Adapted from Adventures of a Gluten Free Mom's Anti-Ovarian Cancer "Green Smoothie".